About Us.

Bongiornos Contracting
"Quality Service you can trust with a personal touch!"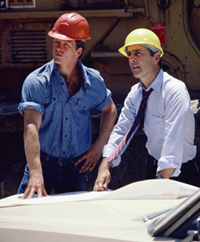 What we do:

Bongiornos Contracting specializes in Professional Home Improvement Services for residential homes, office spaces, and commercial properties. Satisfaction GUARANTEED!

Our business history:

Privately owned and operated since 1979, we have serviced and satisfied thousands of happy clients at their convenience.

About our staff:

Bongiornos, started as a two man operation, venturing towards entrepreneurship in late 1979. Since then, we have grown into a team of customer service pros.

What makes us unique:

Bongiornos Contracting, specializes in servicing the Long Island area and uses only the best quality materials, and supplies available. we do it all, BIG or small from odd jobs to complete renovations.


Monday 7:00am - 4:30pm
Tuesday 7:00am - 4:30pm
Wednesday 7:00am - 4:30pm
Thursday 7:00am - 4:30pm
Friday 7:00am - 4:30pm
Saturday 7:00am - 4:30pm
Sunday Closed
All time in Eastern Standard Time.

If all lines are busy or if no one is available to take your call, please leave a message and someone will answer and return your call promptly.
Home | Our Servicess | Topsoil | Mulch | Landscaping Decks and Porches | Job Portfolio | Products | Contact Us | About Us