Our Servicess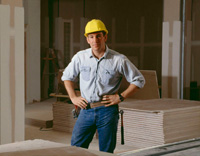 "Your Home Improvement Contractor!"

Excellent General Home Repair and Installation Services!

Landscape Material Deliveries:
Topsoil, dirt, mulch, compost, sand, gravel, stone, fill, rca, bluestone, red stone, firewood and much more.

Landscaping:
Landscape construction, masonry work, planting, sod or seed lawns, grading, driveway installation, retaining walls, and much more.

Masonry:
Stoops, Bluestone, patios and walks, paver installation, stone driveways, fire pits, concrete, brick work, belgium block installation, pool patios, and much more.



Grading and Drainage:
Property Grading, Excavation, Drywells, French drains, Gutter pipes, and much more.



Tree Removal and Stump Grinding:
Topping, Trimming, Stump removal, Storm Damage work, Bucket truck work, and much more.

Land Clearing:
Excavation and tree work, brush removal and bobcat grading.

Demolition:
shed demolition, garage demolition, shrub and bush removal, stump removal, property renovation, concrete demolition, deck demolition, and much more.

Leaf Cleanups:
leaf cleanups, debris removal, hurricane cleanup, disaster cleanup, property renovation, and much more.

Stone Walls:
stone drywalls, bluestone, pennsylvania stone, field stone, wallstone, cultured stone, and much more....

Rail Road Tie Walls:
demoliton of old walls, replace and rebuild old walls, pressure treated lumber.

Sod Lawns:
New sod lawn installation, grading, fine raking, lawn layout and design.

Seed Lawns:
seeding and top dressing for new lawns, thatching, core aerating, fertilizing.

Log Splitting:
firewood cutting and splitting, stacking and hauling firewood.
And Much More!
Call 631-368-9086 today! No job is too small!
Home | Our Servicess | Topsoil | Mulch | Landscaping
Decks and Porches | Job Portfolio | Products | Contact Us | About Us