Our Mulch


Spreading mulch over your garden soil is the best way to save time and energy in your yard. Mulch helps the soil hold moisture so you donít have to water as often. It also suppresses weeds. And over time, mulches made from organic materials break down and increase your soilís structure and fertility.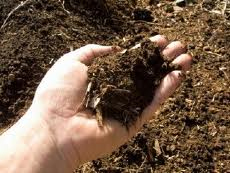 Organic Natural Mulch

Mulches conserve moisture by reducing the amount of soil water lost through evaporation.
Mulches help maintain a uniform soil temperature. They act as insulators, keeping the soil warmer during cool weather and cooler during the warm months of the year.
Mulches minimize soil erosion and compaction from heavy rains and aid in water penetration.
Mulches help with weed problems. If the mulch material is weed-free to begin with, and if it is applied correctly, weed seeds in the soil won't germinate. Or if the mulch layer is deep, seedlings that do germinate can't push up through it. Perennial broadleaf weeds and grasses however will grow through most mulches (except through inorganic mulches such as polyethylene or aluminum foil).
Mulches often give a neater and more finished appearance to a flower bed, evergreen or shrub plantings, or the vegetable garden.
Both organic and inorganic mulches have merit. It should be pointed out that mulches do not reduce weed infestations if weeds are already present and established. Nor do mulches eliminate plant diseases or reduce insect attacks.
Home | Our Servicess | Topsoil | Mulch | Landscaping Decks and Porches | Job Portfolio | Products | Contact Us | About Us